Our phones are not always manned so please leave a message and we will get back to you as soon as we can. If you need to book by phone then our phones are usually manned every Tuesday and Thursday- other times depend on our availability. If your are local (10 miles around Bishop's Stortford) then please use our self booking system.
All non booking enquiries should be emailed to us (or use the contact form below) rather than phoned.
We will need a clear room to safely work in your house, if this is not possible we may decline the call.
Thanks and please stay safe.
We will be closed for the Jubilee holiday weekend from Wednesday June 1st until Tuesday June 7th.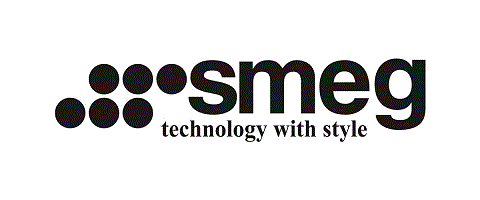 Service on most makes of appliances
​
We are official Service agents for Smeg,
covering East Herts, West Essex and Cambridge.

Any parts fitted will be in addition
Freestanding, Dishwashers, washing machines,
tumble driers, refrigerators, standard cookers and ovens,
excepting models listed below.
​
Standard £59.00
(£70.80 inc vat)
Built in appliances (excluding refrigeration)
And Bosch,Siemens, Neff Freestanding. + all Frost free
Refrigerators, Range cookers.
(excepting makes listed below)
£69.00(£82.80 inc vat)
Smeg, Miele, Britannia, Ilve, & Asko appliances &
American style refrigeration and washing machines, built in refrigeration,
& specialist appliances.
£79.00
(£94.80inc vat)
Second appliance serviced at same time
(build ins will incur full service charge)
£25.00
( £30.00 inc vat)
# Please note we have a minimum charge (Depending on price groups as listed above) of £59.00 + vat (£70.80 inc) or £69.00 (£82.80 inc). This means that even if we do not carry out the repair, due to it being either uneconomic to do so or because parts are not available, we will still need to charge you.
​
We accept Visa, Mastercard, Amex, Apple pay (and most other contactless), Cheques and Cash. We do need to be paid on the day of our visit.
Our service charge is a one off labour charge to cover the entire repair, There are no time
charges or hourly rates so you know exactly the cost of labour before we begin. We do however
reserve the right to charge a surcharge for some built in appliances where a large amount of
dismantling of kitchen fittings is needed to gain sufficient access for repair.
We will also charge a surcharge for drum bearing changes where the tub needs to be lifted
out of the appliance-this charge is included in our fixed price drum bearing change price list-phone
for details.
#Our minimum charge covers estimates and write offs etc. If the customer is undecided about whether to
have a repair carried out, this charge is made and then deducted from the total cost if/when the repair is
carried out. In certain circumstances, our engineer may decide to charge a lower fee if no dismantling or it
is quickly established that the appliance is beyond economical repair. This is entirely at our discretion and
we reserve the right to invoice for the remaining amount should we decide otherwise. Please understand that
it costs us the same amount to place an engineer in your house whether the job is carried out or not.
These charges only cover domestic appliances, commercial rates on application.
Discount rates apply for multi users (letting agents etc) please call us.
We cover our local area only (Approx 30 miles around Stansted Airport),
Our terms and conditions, please read before we arrive to repair your appliance.
Please note that the time window we have quoted you is an arrival time and we may not know how long the repair may take, as a general rule, please allow an hour from our latest quoted arrival time to cover any eventuality.
If we are coming to repair a cooking appliance, then please do not use any part of it for at least 3 hours before our earliest quoted arrival time as we will be unable to work on it if any part (even if its not the part we are fixing) is hot and we reserve the right to charge for a wasted call if we are unable to carry out the work.
For payment, we accept cards, ipay, cheques or cash but we must be paid at the time of our engineers visit. If we are unable to complete the repair on the first visit then we will expect payment for the labour/service charge at the time and you will only pay for any spare parts fitted when we return to complete the repair.
In order for our engineer to concentrate on repairing your appliance, we ask you to keep pets and children under control and a safe distance away as we will have tools and other hazardous objects to hand while we are working.
If you have a residents parking scheme or similar then please ensure you have a visitors permit for us to us when we arrive.